Foss Leather Crossbody Purse
Noconah's Foss Leather Crossbody Purse is a large wallet that has been cleverly designed to keep you organised while looking super stylish. The Foss Crossbody Purse is crafted using genuine cow leather on the outside, a mixture of micro-fibre & and quality zippers (gold with tan or rose gold with black).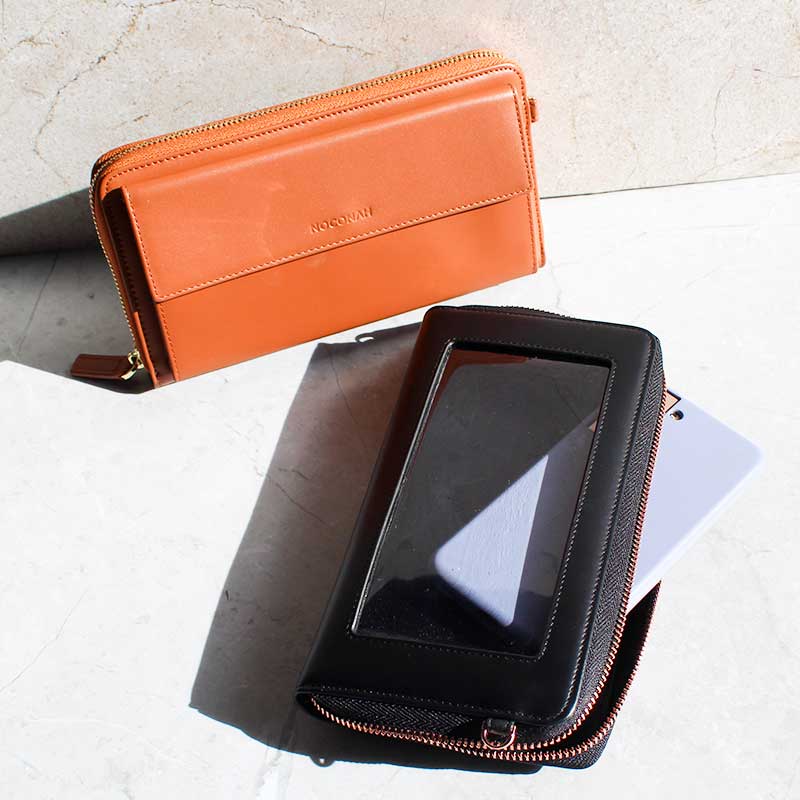 RFID Blocking Material
For extra protection, we have got you covered. Our RaRa Purse features RFID blocking materials, which makes in incredibly hard for fraudsters to scan your cards or passports, keep your identity and money secure.
Touch Screen Design
Additionally, the Foss Crossbody Purse features a touch screen design, so you can conveniently work your mobile phone, without having to remove it from your purse.
Large Capacity
Moreover, Foss Mobile Wallet has been designed to be super functional! Featuring 16 card slots, 1 front pocket (great for receipts), 1 x notes, 1 x coins section and of course a dedicated mobile phone pocket. This class wallet packs a lot in, without the bulge. Making it easier for you to organise your life while look great at the same time! Great for daily use or dress is up as an elegant clutch.
3 Ways to Carry
Wear it as a handbag, as a crossbody bag. Wear it on your wrist or carry it like a normal purse. The stunning Foss Leather Ladies Wallet is one classy and incredibly function purse! Not to mention, it looks fab and can be worn from morning through to night and everywhere in-between!