Elegant Ladies Clutch
Looking for some bright colours this Summer? Then. you simply just can't go past or new Noconah Vegan Ladies' RaRa Wallets. These gorgeous fashion wallets come in two bright and light colours, pink and mint. Perfect for use as a day purse, or add a little glamour and use it as an elegant clutch on a night out!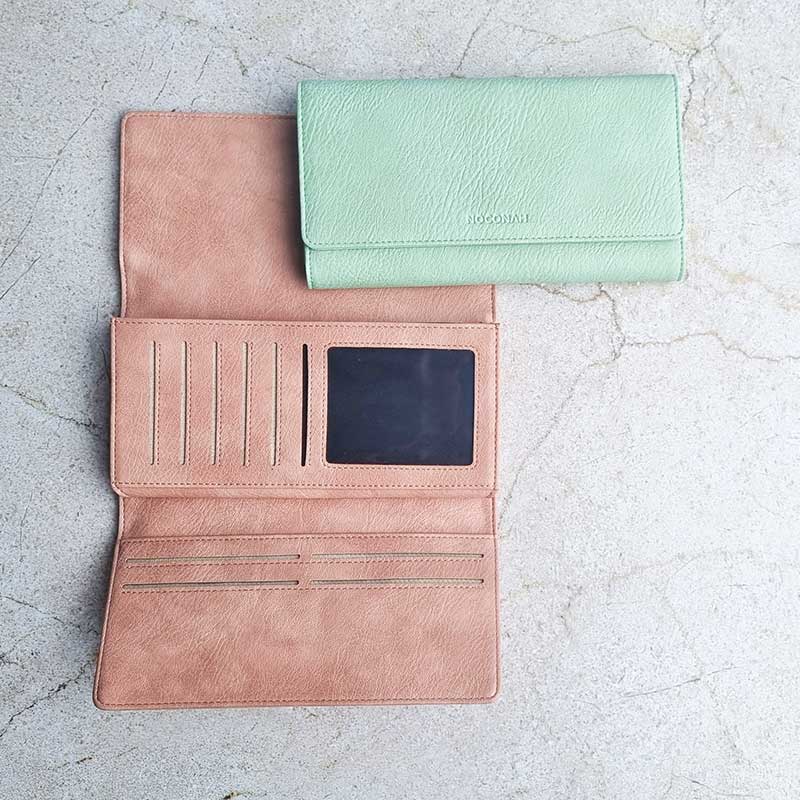 RFID Blocking Material
For extra protection, we have got you covered. Our RaRa Purse features RFID blocking materials, which makes in incredibly hard for fraudsters to scan your cards or passports, keep your identity and money secure.
Incredibly Functional Light-Weight Wallet
The Rah-Rah women's purse features 9 card slots, 3 money compartments and a special place to place a photo of your loved ones. Not to mention, there is ample room to fit up to medium size mobile phones.